Golden-crusted Sesame Seeded Tofu
This article is for information only and doesn't call for any action.
In the April 1998 issue of Martha Stewart Living magazine there was a recipe for Sesame Asparagus and Tofu. I ripped it out, cooked it a hundred times in the twenty years since, and still have the clipping. My technique has evolved a bit, and I like to use the seeded tofu component on (and in) all sort of things – grain bowls, wraps, or to top a plate of grilled vegetables. But, it's also perfect paired simply with boiled (or grilled!) asparagus or broccoli, or served over blanched green beans, as pictured here. A smear of favorite chile oil, or a shower of sliced scallions seals the deal.
A couple of tips! Be sure to use extra-firm tofu. Also, play around a bit. I call for sesame seeds here, but like to add hemp seeds to the mix on occasion as well.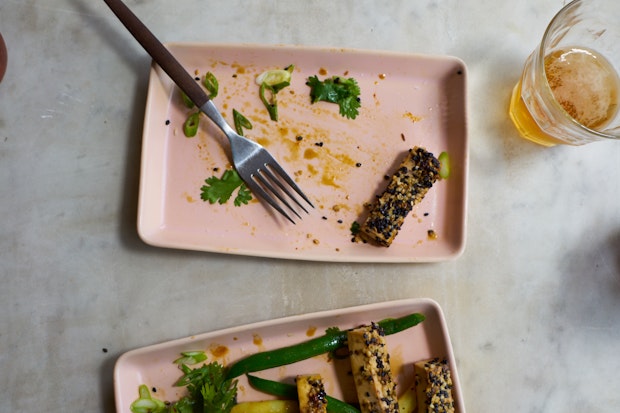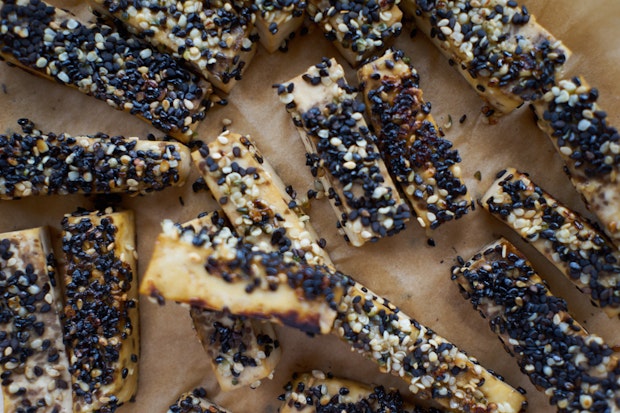 Continue reading Golden-crusted Sesame Seeded Tofu on 101 Cookbooks